Canada. Have you been there? I am American, and I live near Seattle, Washington. It is only three hours south of the Canadian border, and Vancouver is not far from there. I live on the west coast, only an hour from the Pacific Ocean. I grew up in Illinois, also just a few hours from Canada. So I have always had a large Canadian influence around me, and their different accents and culture have constantly been in my life.
Canada has ten "provinces" (like states in the US) and three territories.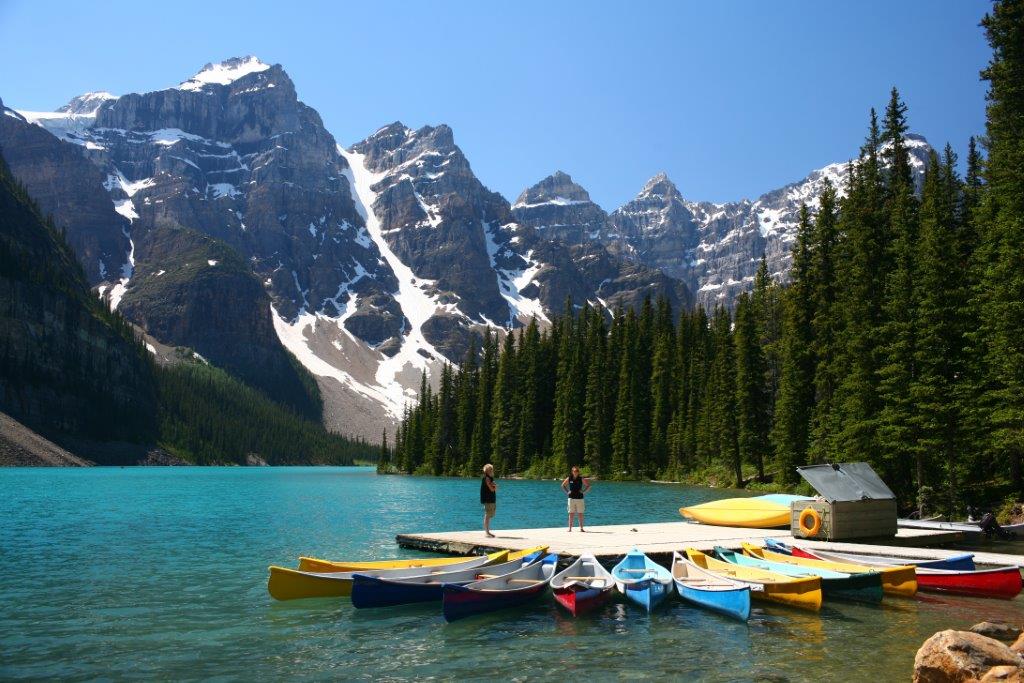 "Modern" Canadian history began around the 1500s when England and France both settled in parts of Canada. Eventually they divided parts of it between them; that is why the French language is found all over the central and eastern parts of the country. In the 1700s, Canada came under the control of England. But over the years, the English recognized the large French influence and allowed many provinces to continue using the French language.
Canada is the second largest country in the world, after Russia. The country stretches from the Pacific Ocean in the west to the Atlantic Ocean in the east. The Arctic Ocean is on the northern border of Canada. If you travel about halfway up Canada, you do not find any large cities. They are all by the southern border of the country. Why, you ask? Because it is COLD in the north!!!
All the major cities in Canada: Toronto, Vancouver, Montreal, Quebec, Calgary, and Edmonton are in the SOUTH, by the US border. These cities have most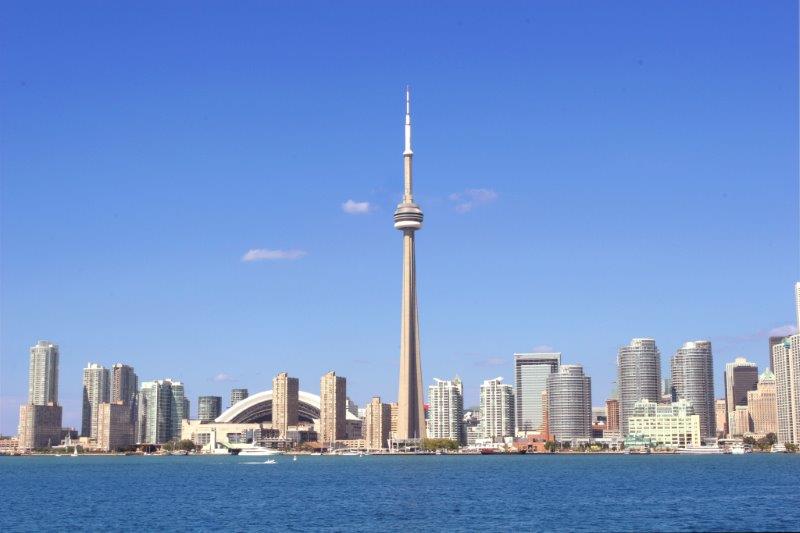 of the entire population of Canada, too. About 80% of all Canadians live near Quebec, Vancouver, or Edmonton/Calgary.
Most of the country has mountains, trees, and even 31,700 large lakes but not many people!! They mostly live in the cities I just listed. There is so much natural beauty in Canada that we never see pictures of or talk about. But it is really worth it to find out more about it.
There are people in the north, however: Eskimos. Who are Eskimos? They are native people, like the Native Americans some people call "Indians." But Eskimos are quite different from Native Americans. They live in the cold northern areas of Canada and live in igloos, which are round houses made of ice. They spend a lot of their days fishing for food or they sell or trade.
Holidays
I will just tell you about holidays, which are similar to American holidays, or even European holidays. In Canada they celebrate National Aboriginal Day on June 21st. An "Aborigine" is a native person of the country. The holiday was first celebrated in 1996. Canada has Canadian Multicultural Day on June 27th.
Canada's Labour Day is September 1st. Canada spells "labour" as the English do, adding a "u" to the word. In the US we also have "Labor Day," which is observed on the first Monday in September.
Canadians also have Victoria Day, which is the Monday before May 24th. This celebrates the birthday of the current Canadian monarch. We have Thanksgiving in the US, which is the fourth Thursday in November. In Canada, they also have Thanksgiving, but they celebrate it on the second Monday in October. Interestingly, this holiday celebrates the same thing in both countries. This holiday is to give thanks for the things we have at the end of the traditional harvest.
Remembrance Day is November 11th, which is the same day in the US but is called Veterans Day here. This honors the military people in both countries. And then Canada has Boxing Day, as in England. This is celebrated on the day after Christmas, when wealthy people (hundreds of years ago) would give gifts in boxes to their servants.
So would you like to spend some time in Canada? Go to Niagara Falls. It is on the border with Canada and New York State, so both the US and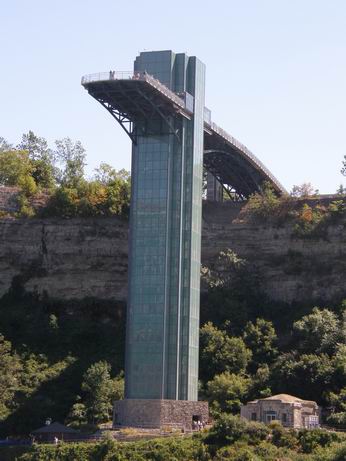 Canada "own" it. Niagara Falls is a huge waterfall, almost 53 meters from top to bottom.
The Canadian Rocky Mountains are another destination to visit. The US Rocky Mountains are quite well-documented and traveled. But the Canadian Rockies are truly an untouched wilderness full of beauty and mystery.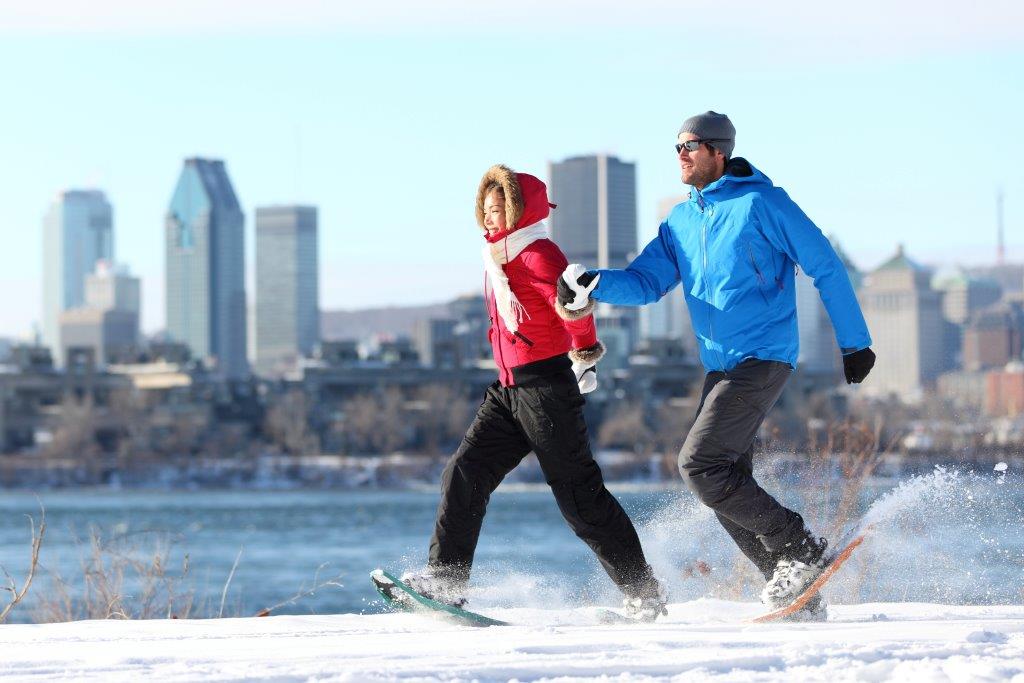 The city of Montreal, in the east, is one of the oldest preserved cities in Canada. Europeans could visit it and maybe think it looks "normal" compared to other cities in Europe. But in North America, it is certainly a special city because most Canadian and American cities are new and full of concrete and glass. But the old part of Montreal, called "Old Port," dates back to the 1600s. Most of the larger cities in Canada still have older architecture from hundreds of years ago, including Quebec and Vancouver. This makes them different from other North American cities, which are mostly "new" cities.
Way over on the west coast, just outside of Vancouver on the Pacific Ocean, is Victoria Island. On this island are Butchart Gardens. These gardens are famous all over North America. It can take several hours to walk through this large site, filled with all kinds of plants, trees, flowers, bushes, etc. There is vegetation from all over the world there, and it is almost like a zoo. A plant zoo!
Another great destination full of activities is Whistler, British Columbia. This activity area is two hours by car from Vancouver, in the Cascade Mountains. These are some of the activities you can do there: skiing/ snowboarding, hiking, cycling, bobsledding (or bobsleighing), golfing, and many more things to do. There are many lakes, a huge library, waterfalls, a cultural center, Olympic Park (where the Winter Olympics were held a few years ago), an acrobatic academy, underground climbing walls, many family areas, an art gallery, and an indoor sports center. Whistler has absolutely everything you could want for a sporting holiday.
Way over on the East Coast, in Nova Scotia, is Cape Breton Island. There are many different hiking trails, historic villages, museums, and beautiful views. It is a very Celtic island, with a deep Irish history.
As I mentioned before, the main Canadian cities are the biggest attractions. In Toronto you can visit the huge CN Tower, go to the Air Canada Centre to see the Toronto Maple Leafs hockey team, or walk along the fantastic Harbourfront.
Montreal has the Rue St-Paul, the oldest street in the city. This street has the Bonsecours Market and the Notre- Dame De-Bonsecours Chapel. It also has a giant shopping center, or mall, which is completely underground, and is called "Underground City."
Vancouver, being on the West Coast, is more surrounded by natural beauty and activities than the cities on the East Coast, such as Toronto and Montreal. Vancouver has botanical gardens, an outdoor Shakespeare festival, the Museum of Anthropology, and many islands to spend time on.
As well as having a very interesting and complicated history, Canada has undiscovered beauty. This country has everything a tourist could want, except really hot weather! It is also a healthy place to live in and has good educational and medical systems. I think that if you went to Canada as a tourist, you would want to live there forever!
Christian Weber