Almost everybody likes music, but have you ever stopped to think where the people who make it decided upon their names? Classical music and jazz are often quite transparent – the London Symphony Orchestra, Gustav Mahler, Miles Davis, etc. – but rock and pop are often not. Let's see where some bands got their ideas from.
SOME ARE COMPLETELY RANDOM1.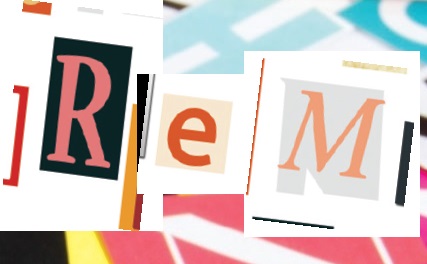 The Bay City Rollers stuck a pin in an atlas and found Bay City, Michigan. REM (which is short for Rapid Eye Movement, the part of your sleep when you dream) got their name when their singer closed his eyes and opened a dictionary, while for the Pixies their guitarist did the same. And there is a very famous English group whose name is the result of someone not hearing clearly when they were discussing possibilities and asking a question: "The Who?"
OTHER GROUPS NAMED THEMSELVES AFTER WHERE THEY CAME FROM:
Chicago, Boston, the New York Dolls, and the MC5 (MC = Motor City = Detroit) from the USA or, in the UK, East 17 (from a London postal district), Portishead (a part of Bristol), and Orbital (named after the M25, London's orbital motorway). Pink Floyd are so named because their founder, Syd Barrett, owned an album by two American bluesmen, Anderson Pink and Floyd Council, but it's more common for groupsto take inspiration from songs than band names. The Rolling Stones got their name from a Muddy Waters song (and Muddy Waters got his stage name from his granny); Judas Priest is from a song by Bob Dylan (who was originally Robert Zimmermann but named himself after the Welsh poet Dylan Thomas), Deep Purple is a Bing Crosby song; Lady Gaga

comes from Queen's 'Radio Gaga'; Radiohead is a song by the Talking Heads; Roxette was a song by Dr. Feelgood, and Simple Minds are named after a line in David Bowie's song 'The Jean Genie', which itself is named after the French writer Jean Genet.
LITERATURE IS ANOTHER SOURCE.
The Doors took their name from 'The Doors of Perception2' by Aldous Huxley. The Fall is a book by Albert Camus; Primal Scream comes from a book by the American psychologist Arthur Janov and Steppenwolf ('Born to be Wild') comes from a Hermann Hesse novel. Depeche Mode got their name from a French fashion magazine.
CHARACTERS FROM LITERATURE ALSO ABOUND3.


This Mortal Coil comes from Shakespeare's 'Hamlet'; the Thompson Twins are characters from Tintin, and Uriah Heep was a villain in Dickens' 'David Copperfield'. The Boomtown Rats were a gang in Woody Guthrie's autobiography, and both Moloko and Heaven 17 are from Anthony Burgess's 'Clockwork Orange'.
AND THEN THERE IS FILM.
10,000 Maniacs, Black Sabbath, and My Bloody Valentine were all inspired by horror films, while Texas took their name from the

Wim Wenders film 'Paris, Texas'. Duran Duran was a character in the 1968 science fiction film 'Barbarella', and Black Rebel Motorcycle Club and Godspeed You! Black Emperor are both named after motorcycle gangs in films.
FINALLY, A MISHMASH.


ABBA's name is from the members (Agnetha Fältskog, Björn Ulvaeus, Benny Andersson, and Anni-Frid Lyngstad). Starfish had some friends in another band; when the other band decided they didn't want the name any more, they took it over and became Coldplay instead. Franz Ferdinand was the man whose assassination started the First World War. Jethro Tull was an agronomist and inventor. Both the Kaiser Chiefs and St. Etienne are named after football teams. Lynyrd Skynyrd, long-haired American rockers, had a teacher called Leonard Skinner, who hated long hair. The Ramones, all of whom changed their surnames to 'Ramone', got their name from an alias that Paul McCartney used to use when registering in hotels, and in the 1970s and 1980s a UB40 was the card that unemployed people in the UK had to show when they 'signed on' for their benefits; hence the name and cover picture of their first album, 'Signing Off'. I also have to sign off now. Here are a couple of questions I would like to leave you with.
– The names given above are far from being a complete list. What other back stories of bands' names can you find?
– Who are your own favourite singers and groups? Find out where they got their names and tell your classmates. Include Czech and Slovak band names in your investigations.
Simon Gill
Vocabulary: 1 náhodný; 2 Brány vnímania – Brány vnímání; 3 hojne sa vyskytovať – hojně se vyskytovat