Summer is here and you're probably planning your summer holiday although this year we might not travel much. Summer is the time of fun and games. Let's visit three places where fun is the order of the day.
Llechwedd Caverns Trampoline Park, Wales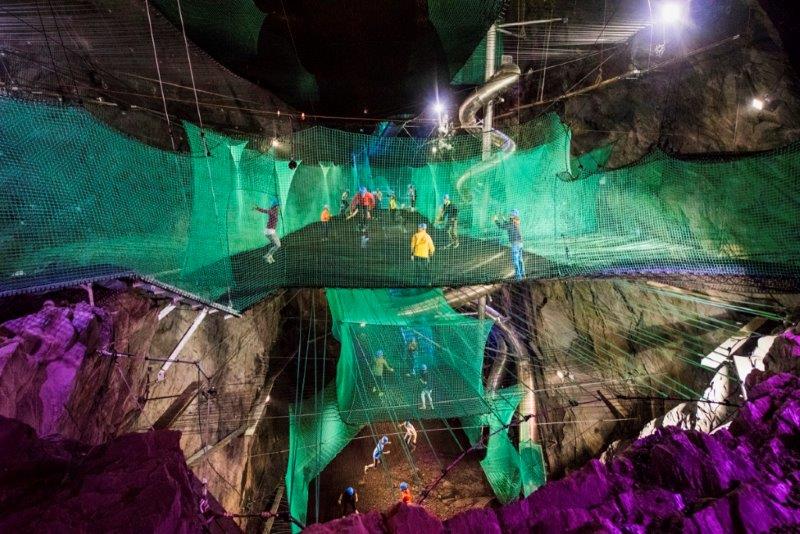 Do you like jumping on trampolines? If so, you might like a trampoline park. And if you also like underground spaces, such as caves and mines, this park is the place for you. Deep under the mountains of Snowdonia, Wales, lie slate mines which are full of caverns the size of a cathedral, and a system of tunnels. Thousands of miners called this home in the past. Today, visitors can take an excursion and, what's more, have a lot of fun. The caverns have been made into an underground adrenaline trampoline park where you can bounce some 60 m above the ground. To move between the trampolines you can take zipline rides, crawl through a tunnel, take a slide or a spiral staircase. Would you like to try it?
Anna 5/5 It was absolute fun. I took my teen sons there and they had the time of their lives. The only problem was with my feet – I was wearing flip flops. A very bad idea for a cavern where it's cold and wet.
Omar 2/5 Well, it sounds cool on the internet but actually, it was dark, wet and there were no toilets. It was also crowded and expensive! But my kids had fun.
Longleat Hedge Maze, England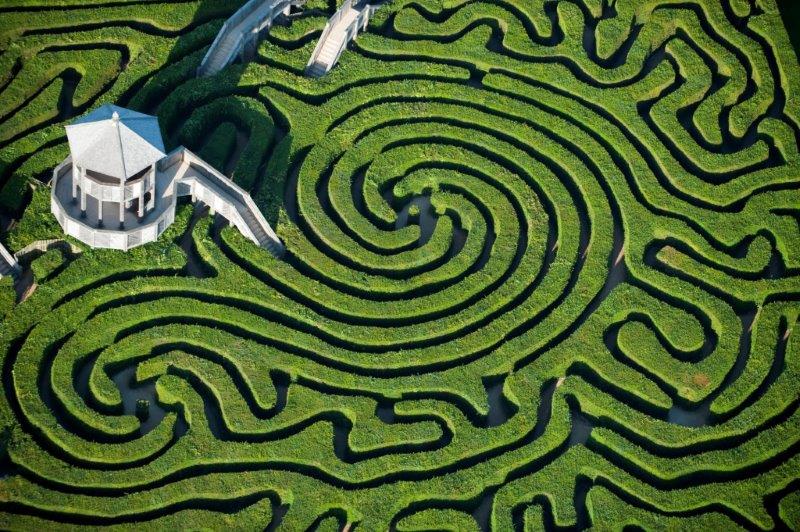 If you like getting lost, you should visit the world's longest maze. It's made up of 16,000 English yew trees. It's nearly 2 miles long and is full of dead ends. The point is to find the way to the tower in the middle and the way out, of course. It is fun to go down the paths and get lost for an hour or two. The maze is built in the garden of a historic castle. Its owner loves mazes so there are four more on the grounds. The coolest is probably the underground mirror labyrinth. There's a safari park with wild animals, too.
Sasha 4/5 We had a fantastic time. We took a drive around the safari park safari and the park ranger was funny. We also went to the maze. A great day for the whole family.
Mike 3/5 They let too many people in, so it was crowded. There were too many cars and the monkeys got a cough from car fumes. The maze was great, though.
Weeki Wachee Springs State Park, Florida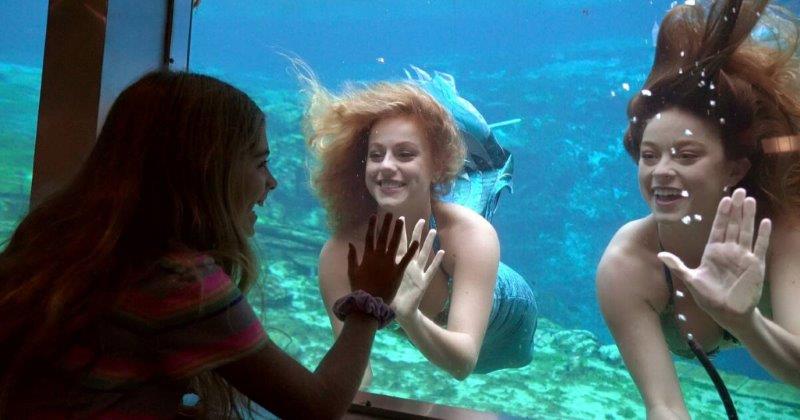 This water park is a must for everybody who loves mermaids. It lies around a spring in the short and fast Weeki Wachee River. This is the place where you can see the famous underwater mermaid shows and live mermaids. The theatre was built about 7 m below the water's surface. 'Mermaids' have been performing for more than 60 years in the natural spring's clear water. They perform Andersen's classic story of The Little Mermaid, dance to the music, even eat and drink. The water park has lots of other attractions too.
Stephanie 5/5 My daughters love mermaids so they were absolutely happy there. The show was great. Their breathing techniques are fantastic.
Paul 2/5 I loved all the water attractions but I'm not into mermaids so I was bored at the show. My little sister was excited, though.
Discuss
What are the best fun places in your countries? Have you visited them?
Which attractions in the world would you like to visit? Why?
Would crowds of people prevent you from going?
Jana Chrtianska