Although in sport, practice is incomparably much more enjoyable and fun than the theory, this article will give you some useful and inspirational tips and ideas before you put on your tracksuit1, tie up your trainers, get on your marks, and … go!
Most probably you have already heard about the positive effects that exercise or sport can have on your body and mind and on your life in general. And these are not just fictional! The benefits people get through exercise have been proven2 in a number of scientific and medical studies. Regular physical activity can reduce the risk of many illnesses, obesity, and other physical and mental health problems. Apart from this preventive effect, regular physical activity also helps boost3 your mood. But how is it possible that a short intensive run or a few minutes of muscle workout can make you feel happier? It's a simple chemical reaction. When you exercise, your body releases4 chemicals called endoprphines. They are one group of the happiness hormones that start a positive feeling in the body.
That's what the scientists say. However, one of the greatest benefits sport and exercise offer to me is – FRIENDSHIP AND FUN! Being active among a group of peers with similar interests is definitely the best way to spend your leisure time and do something for your body as well.
To show you that exercise can now be much more fun than just lifting your dumbbells5 or running on a treadmill6 in an overheated and crowded gym, let's see what some of the newest trends in the
area of fitness are:
Aerial/Flying yoga – one of the latest variations of the traditional Indian exercise, as its name suggests – is practised in the air – with help of a hammock7 suspended from the ceiling, in which you do the traditional yoga poses a bit like a monkey in the jungle. If you are not into flying – try hot yoga or Ashtanga yoga.
Megaformer – although this may sound rather like a new sci-fi movie character, megaformer is a universal and elaborate exercise machine developed by Sebastian Lagree, whose intention was to invent an aid that would help achieve8 all five basic elements of body fitness: cardio, strength9, endurance10, body composition, and flexibility.
Technology has invaded11 almost every area of human activity – and sport is no exception. So called wearable technology (bracelets12, watches, or clip-ons) assists professional sportsmen, gym-goers, and joggers in tracking their exercise performance13. But if you are not a "tech maniac," your smart phone definitely contains a step counting app that may be the first step in measuring you daily physical activity. Download it into your mobile phone and get going! I have to admit that it can give a sense of achievement when your mobile alerts14 you about reaching your daily walking goal or even exceeding it! But if you are keen on monitoring exact figures and setting accurate limits, there are a whole lot of devices with heart rate monitoring, built-in GPS, sleep tracking, and total body analysis.
And as I said earlier – not everyone is keen on crowded gyms, therefore smart fitness class providers have come up with a solution called Live Streaming Fitness, which is a paid service that enables people to join in a unique studio class from the comfort of their living room by tuning in on their iPad, laptop, smartphone, or smart TV. A great idea also for people who live in small isolated villages with no gym at all and who would like to work out their muscles or do their cardio in a professionally lead session.
If you feel you should start exercising but lack15 motivation, you are definitely not alone; in fact, most of us need an extra hand with taking the first step. Let me show you just a few inspirational young people who can't do without exercise and sport and are happy to share their experience and advice to help others.
Misty Copeland
Extraordinarily talented Misty Copeland is famous as the first African American Female Principal Dancerwith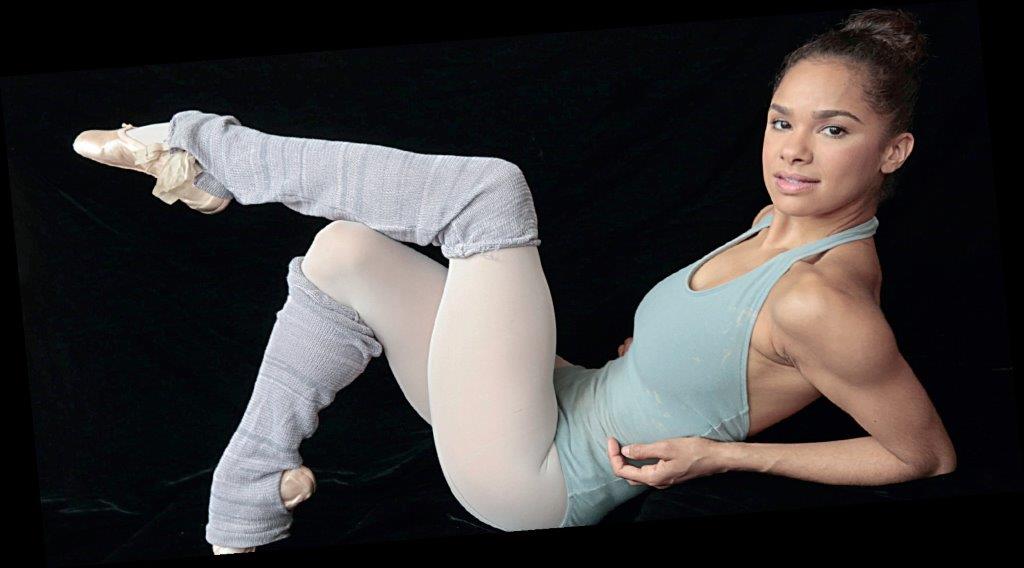 the prestigious American Ballet Theatre. When she discovered ballet, Misty was living in a shabby16 motel room, struggling with her five siblings17 for a place to sleep on the floor. However, her passion for dance and determination18 turned her dream into reality. In just over a year since taking her first dance class, she was performing professionally: an achievement no classical dancer has ever reached. But what makes Misty Copeland such a powerful influencer in health and fitness is that in her battle to make it in ballet, she had to solve many fitness and nutrition challenges that do not much differ from those we have to deal with. Take some inspiration from her (as former U.S. president Mr. Obama did).
Tom Daley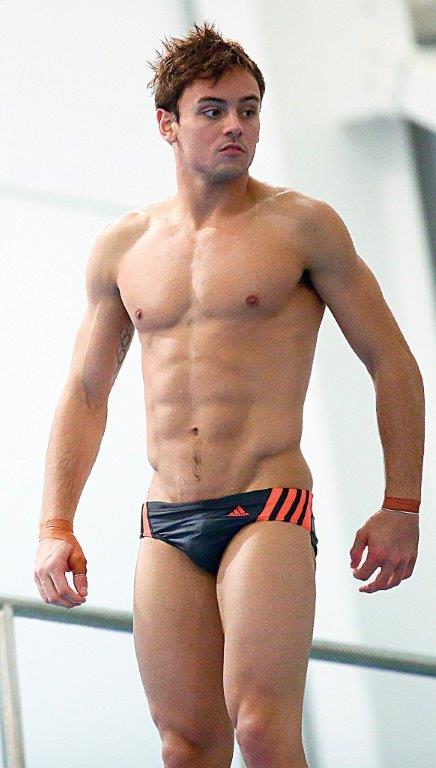 A British Olympic diver who won the bronze medal in the London Olympics, and he was back again in Rio to win another bronze in men's synchronized diving. But he's not just an Olympic athlete; he's also a lifestyle guru and the author of Tom's Daily Plan — cookbook, fitness plan, and self-help guide. Tom is very active on social media, creating videos for his YouTube channel for a number of years.
Despite the above mentioned fitness and exercise trends, and endless advice you can get from fitness gurus online, the greatest thing about being active is that sometimes you do not need anything to get started – just climb the stairs in your home, dance a bit to the music from your iPod, stretch your back when it hurts – and slowly start building your weekly fitness plan to boost your mood and have fun with your friends!
ACTIVITIES
1) Use these words from the text to make your own sentences: endorphins, hammock, bracelet, session, shabby, sibling, influencer, and boost.
2) In pairs/groups make a list of sport aids that you know. In the end, compare with other students and produce a final list made of all the vocabulary in your class.
3) What are the positive effects of sport and exercise presented in this article? Can you think of any negative aspects of sport? Have a discussion with your classmates.
Šárka Valášková
Vocabulary: 1 tepláková súprava – tepláková souprava; 2 byť preukázaný – být prokázaný; 3 zlepšiť, zvýšiť – zlepšit, zvednout; 4 uvoľniť – uvolnit; 5 činky; 6 pás na behanie – běhací pás; 7 vysutá sieť – visutá síť, hamaka; 8 dosiahnuť – dosáhnout; 9 sila – síla; 10 vytrvalosť – vytrvalost; 11 preniknúť do – proniknout do; 12 náramok; 13 výkon; 14 upozorňovať – upozorňovat; 15 postrádať, nemať – postrádat, scházet; 16 schátralý – zchátralý; 17 súrodenec – sourozenec; 18 odhodlanie – odhodlání