Wales lies in the west of the UK and is also called Cymru. Cardiff is the capital city. Wales has a lot of mountains, too. The official animal is a red dragon. Catherine Zeta Jones is Welsh, and so was Roald Dahl. Wales has more castles per mile than any other country in the world. Llanfairpwllgwyngyllgogerychwyrndrobwyll-llantysiliogogogoch is the town with the longest name in Europe.
Cardiff
Cardiff (Caerdydd), is one of the youngest capitals in Europe. It was a small town until the early 19th century when it became the world's largest coal port. Cardiff is the city with most castles in the world. Rugby championships are especially popular with the Welsh. One of the most interesting events in Wales – the National Eisteddfod of Wales, took place in Cardiff this year. It is a festival of Welsh music, literature, and theater, all in Welsh!!
Cardiff – the junk food capital of Britain
Kebab, chips, pizza… or simply junk food. Do you love big hamburgers? A study in Britain says Cardiff is the city with the nickname 'UK´s junk food capital'. It is the capital of Wales. On average, every Welsh person spends £1,000 on junk food every year. Londoners spend the same money on clothes, shoes and handbags. People in Newcastle spend it on holidays. Different people have different interests and dreams.
And you? What would you buy for £1,000?
Do you eat a lot of junk food like pizza or kebab?
What to see and do in Wales
Pembrokeshire Coast National Park is the only coastal NP in Britain. It boasts a beautiful coast with rugged cliffs, sandy beaches, wild hills, even forests and wetlands. There are towns and villages rich in history and folklore. The NP also includes some islands where you can see historical buildings as well as rare birds and even seals. Water skiing, surfing, diving, pony riding and fishing make it a popular place.
Llechwedd Caverns Trampoline Park, Wales
Do you like jumping on a trampoline? If so, you might like a trampoline park. And if you also like underground spaces, such as caves and mines, this park is the place for you. Deep under the mountains of Snowdonia, Wales, lie slate mines which are full of caverns the size of a cathedral, and a system of tunnels. Thousands of miners called this home in the past. Today visitors can take an excursion and, what's more, have a lot of fun. The caverns have been made into an underground adrenaline trampoline park where you can bounce some 60 m above the ground. To move between the trampolines you can take zipline rides, crawl through a tunnel, take a slide or a spiral staircase. Would you like to try it?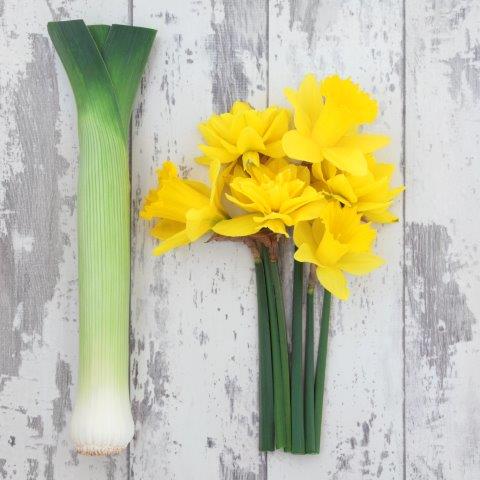 Saint David's Day in Wales
1 March
1 March is party day in Wales. It's the day when the Welsh celebrate their patron saint, St. David. He was born in Wales in the 6th century and did many miracles. It's a day to be proud you're Welsh. People play Welsh music and perform dances, and eat and drink Welsh food. Many wear traditional clothes. There are two symbols to wear – a leek and a daffodil.
Dydd Gŵyl Dewi Hapus – Happy St. David's Day!