"To be, or not to be, that is the question…"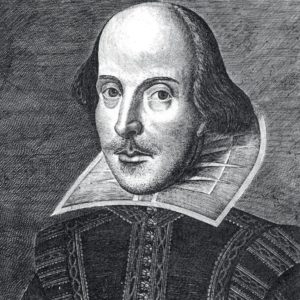 Today, there is probably no person in Europe who has trouble with recognising these famous words. Written by the English poet, writer, playwright1, and actor, William Shakespeare in 1604, they represent the struggles of the modern mankind as thoroughly as ever. However, are we familiar with the author as closely as we are with his words?

Interesting Facts about Shakespeare's Life
– Nobody knows Shakespeare's true birthday. Shakespeare was baptized on April 26, 1564. Traditionally, William is assumed to have been born three days earlier – on April 23, which is a date commonly used to celebrate his birthday. He had seven siblings: Joan (who only lived for 2 months), Margaret, Gilbert, another Joan, Anne, Richard, and Edmund.
– In November 1582, 18-year-old William married Anne Hathaway, who was eight years older than he was. Six months after the wedding, they welcomed a daughter, Susanna. We don't spell Shakespeare's name correctly. Weird but true
– William Shakespeare actually never spelled his own name William Shakespeare. Instead, he used variations or abbreviations such as Willm Shakp, Willm Shakspere, and William Shakspeare.
– Shakespeare has been credited by the Oxford English Dictionary with introducing almost 3,000 words to the English language.
– He was very rich during his lifetime. In fact, he was a well known and highly respected businessman and property owner in his hometown of Stratford-upon-Avon, where his wife and children were living.
– The cause of Shakespeare's death is a mystery. It is possible that he died of typhus, but it has never been proved.

Shakespeare's Works
William Shakespeare is often called England's national poet and the Bard of Avon, as his birthplace's name is Stratford-upon-Avon. His works, including collaborations, consist of approximately 39 plays, 154 sonnets, two long narrative poems, and a few other verses. The most famous ones include Hamlet, Othello, King Lear, Macbeth, and Romeo and Juliet. Shakespeare's plays have been translated into every major living language and are performed more often than those of any other playwright in the world. Moreover, Shakespeare's works have been repeatedly adapted, modernized, reinterpreted, and performed in different cultural contexts; they still remain highly popular and audiences seem to love them even more.
Questions & Activities:
1. Do you know any of Shakespeare's other works? How many of them can you name in English?
2. Which Slovak/Czech author is considered to be the greatest? Are his/ her works similar in nature to those written by Shakespeare? Why (not)?
3. Which author do you consider to be the best one ever? Why?
4. Who is your favourite writer and why? Name at least three of his/her books.
5. Share at least the basic plot of your favourite book with your classmates.
Martina Bednáriková
Vocabulary: 1 /pleirait/ dramatik